Here you will find promotional materials to spread the word to your employees about CommuteInfo and our services. Just customize with your company information. If you need to edit any of the information about CommuteInfo's services, we just ask that you let us review it before it's shared. We would be happy to assist you with this process.
Readymade Articles
Download readymade articles you can use in your company's internal communications, on message boards, intranets, or newsletters.
Download Word | Download PDF
Sample Emails
Email can be an effective way to reach your employees.  There are 3 sample emails for your use, each with a specific focus:  less stressful commuting, green/sustainability efforts, giving commuting options a try.  Download these sample emails for use today.
Download PDF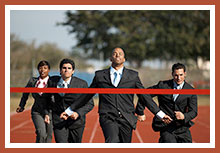 Employee Challenges
Encourage employees to try an alternative commuting option by sponsoring an employee challenge.
Learn more by clicking here.
E-versions of CommuteInfo brochures, educational materials & flyer